"We are not what people usually expect in lawyers. We take seriously the trust people put in us, and we value our relationships with our clients, representing them the same way we would our friends and family if they walked through the door" –Jason Collins
Daisy & Collins, LLP was founded in 2008, with the goal of providing in-house counsel legal services to small and emerging companies who did not have counsel of their own. Over the years, the firm's role has grown as our client base and their needs have grown. With the addition of Jason Collins in 2013, a seasoned and successful litigator, the firm again expanded its ability to meet the corporate and personal needs of our clients.
Legal matters can often be intimidating because of the unknown variables that can arise, including uncertain outcomes, daunting expenses, and varied approaches. It is our goal to work with our clients to define and quantify these unknowns for them, by using our broad knowledge and experience to guide clients through the legal process. We do so using a practical approach that establishes realistic expectations of the process and potential outcomes which helps each client make informed decisions and be an active participant in the process.
At Daisy & Collins, our attorneys take a proactive role in every case, shaping the projection of the case instead of merely reacting to any twist or turn that may develop. We often tell clients that what differentiates us from most law firms is that we create a game plan for all contingencies and outcomes, and then implement the steps necessary to bring the client to a desired outcome while minimizing the twists and turns along the way. This approach also helps predict and manage the unknowns inherent in any matter, while allowing us to manage expenses and effectively stay on course.
Geographical Region
Serving clients in Virginia, the District of Columbia, and Illinois
Serving those individuals or organizations located throughout the U.S. (especially government contractors) whose clients are located in the D.C. Metropolitan region
Memberships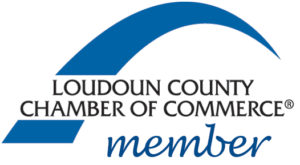 Community Involvement