Partner
Email: conan.higgins@daisylaw.com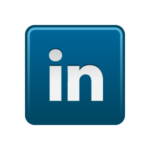 Prior to joining Daisy & Collins, Conan Higgins provided legal, business, and program management consulting to the Government of Qatar's migrant worker accommodation projects by incorporating previous experience across many different practice areas. Mr. Higgins has experience in the corporate sector ranging from field work and subject matter expertise in non-permissive environments to management consulting, project management, and corporate counsel. Mr. Higgins has been an advisor to principals of privately owned businesses including start-ups and well-established, multi-million dollar enterprises. His work has led to overseeing projects in Afghanistan, Iraq, and Kuwait to the Philippines, Latin America, Africa, and the United States.
Mr. Higgins retired after more than 25 years of honorable military service during which he coordinated and led troops into numerous high-risk combat operations worldwide in all types of environments and conditions, including parachuting into enemy-held territory in Iraq. Mr. Higgins was awarded two Bronze Stars for Valor for actions in Afghanistan and Iraq as well as earning various other decorations and accolades for operations in combat around the world.
Mr. Higgins is a licensed attorney, admitted to practice in California and the Court of International Trade with admittance pending to the Washington, D.C. bar. He is a Certified Associate in Project Management as well as being certified in SCRUM Fundamentals. Mr. Higgins is a Fellow of the Institute of Leadership and Management and an Associate member of the Chartered Institute of Legal Executives in the United Kingdom. Mr. Higgins is a recognized subject matter expert in the field of international business entity creation and is a regular contributor to the World Bank/International Monetary Fund's annual "Doing Business" report covering business best practices in 189 economies. Mr. Higgins also currently serves as the Vice Chair for both the American Bar Association's Section of International Law Middle East Committee and the International Anti-Money Laundering Committee. Mr. Higgins earned a B.A. in Organizational Leadership from Chapman University, a Juris Doctorate from Concord Law School, and an LL.M. with Merit in International Business Law from the University of Liverpool. His published works include a dissertation on "Improving Corporate Governance Education in Emerging Markets in Sub-Saharan Africa" and a review on anti-money laundering practices in Afghanistan for the American Bar Association.